This girl was my very first fuck and blow job, her name is Barbara Big Tits
Barbara was just my first, and just a cum release as you can see, the results of the after fuck blow job.
Susan was my first girlfriend, we only went out a few times.
These are the first pair of Susan's panties, I have slid my hand into to finger fuck her, tight barely legal pussy, I made her arch her back in orgasm. I really excitedly made a mess of them.
Jane, was the first biker chick.
I worked at the same factory as her and asked her out to the western plains zoo. We came back to her high rise flat, played Cheech and Chong alums and then she said I could sleep on the couch and I had better not sneak into her bedroom, so like a gentleman I complied. Later she woke me up and said it's time for bed. Well I wasted no time In stripping her panties off and fucking the daylights out of her blonde pussy, I titty fucked those beautiful tits and and that face took my cock well, I was so excited I ate her pussy out and left her filled with cum, I fucked her every which way but loose and left two full loads of cum.
My first wife Faye. She was so horny, I could fuck her, any time, anywhere in any position. I fucked her in every car I owned, in the bush, on the ground, in bed, in the shower, I shaved her pussy, then fucked her. I have throat fucked her. I could treat her like a sex doll, any time she would find me in the shed I would say stand still, turn around, I would get her to hold her skirt up and I would pull her panties down and finger fuck her to get her all wet and then tell her to bend over and I would fuck her. I would haul out her tits when I wanted, order her to blow job me. order her to do whatever I wanted and she would do it. every time everywhere, I fucked her on tables, benches, couches, chairs, I shot my cum into and over her every time I felt horny.
Linda Hughes, after Fay and I split up, I found out she had always wanted my cock in her, she approached me to fuck her in front of her husband. I was happy to give her all the cum I could supply, again I Fucked her as hard and as fast as I could, Her husband and I rotisseried her I fucked her face, while her husband fucked her from behind. I fucked her in chairs, on the floor on couches in beds. She came to where I worked and I fucked her in the back of a station wagon, great fun.
Connie Garcia when I first met her, she is the sister of my sister in law. Connie seduced me away from her niece. She was horny, very horny, when in the phillipines we found placed to fuck and I enjoyed my first Asian, I fucked her missionary cow girl, reverse cow girl and when she came to Australian, and while our family were all talking in the lounge room, I convinced her I had something to show her my collectables in my bedroom. really I had my cock to show her, bent her over my bed and fucked her from behind and blew my load into her. When I took her out traveling in my car, I took every opportunity to park the car and fuck her or she would blow job me. I enjoyed a great three weeks emptying cum into or onto her.
Connie in recent years, still happy to send me pictures of her panties and pussy. I offered to pay for here return flights from Philippines, and accommodate her in return for unlimited fucking and blow jobs, which she agreed to but her capabilities to save spending money fell through.
Colleen my partner of 7 years I had a great time with her, fucking sucking eating pussy, using toys on her and making our own porn, Colleen was my first horny granny. Colleen loved every minute of my cock and cum.
Lurline O'brian, someone I met online, a very horny BBW, I took pictures of her and fucked her on the first date, we were together for about three months. We fucked and sucked and mutually masturbated each other, she was the first woman I fisted.
This is another pair of Annette's Panties of which I have given the cum treatment to.
This pussy was so much fun, pumping the daylights out of it as hard as I could and making her cum and filling it up with my cum was so great.
Annette Was the hottest granny date ever, Titty
fucking her, was a great thrill, also fucking her from behind, while she squirted as she came and came, was fantastic.
Sharon Allan an old High School Fuck, I visited her at her house in Hallam, She was an easy fuck, all I had to do was just get her to go to bed, then just strip off and fuck her, again and again, then leave when satisfied.
Judith, She is good at poker I showed her Before After my special treatment
I was good at Poke her too.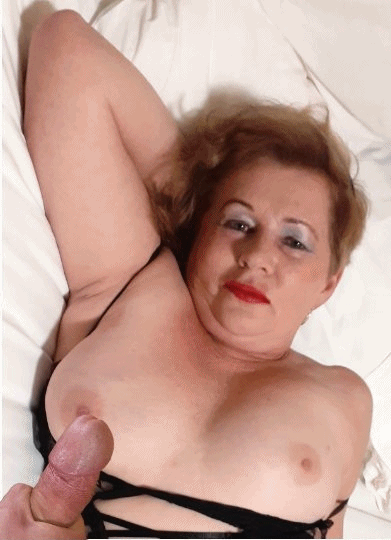 A quick cum tribute to my Darling Lynda.
One thing I like to do is panty fuck Lynda and tribute to her panties.
Me Fucking the hell out of My Horny Lynda.
Miss January
Miss February
Miss March
Miss April
Miss May
Miss June
Miss July
Miss August
Miss September
Miss October
Miss November
Miss December
A real photo of Lynda with chest bared.
Here is a sample of fantasy fake picture of Lynda chest bared.
Here it is again if she had bigger tits.